When it comes to landscaping, one of the most important aspects is choosing the right trees for property lines. Not only will they add beauty and interest to your landscape, but they can also help to conceal any boundaries or property lines.
Today, I will be revealing the eight best trees for property lines in Georgia that will make your landscape stand out.
1: Brodie Eastern Red Cedar Tree
This Brodie Eastern Red Cedar tree is a beautiful specimen that will add privacy and beauty to your landscape. With its reddish-brown color, this tree is sure to make a statement. It is also a very healthy tree that is great for property lines. It is a deciduous tree that will drop its leaves in the fall.
2: Juniper Trees
Junipers are another great choice for property lines. They are a very popular choice for privacy trees, as they are very dense and provide good insulation from the sun. This makes them great for areas where direct sunlight is a problem, such as near a property line. Junipers are also very tough trees that can withstand harsh weather conditions.
3: Japanese Maples
Japanese Maples are another beautiful tree for property lines. They have a very thin canopy, making them perfect for areas near a property line. They are also a popular choice for privacy trees, as they are not very tall and can be easily hidden by other vegetation.
Japanese Maples are easy to care for and they have a wide range of colors and textures that can be used in any landscape.
4: Holly Shrub Plants
Holly Shrub Plants are another great choice for property lines. They are low-maintenance and can be planted in a variety of locations. They also have a long lifespan, making them a good investment for property lines.
5: Leyland Cypress Trees
Murray Cypress trees are a fast growing evergreen that is ideal for privacy. They grow an average of 2 to 3 feet per year and can grow to be around 40 feet in height and 25 feet in width.
These trees are perfect for property line purposes because they grow moderately slow, making them less likely to block your view, and they have a lifespan of around 100-120 years.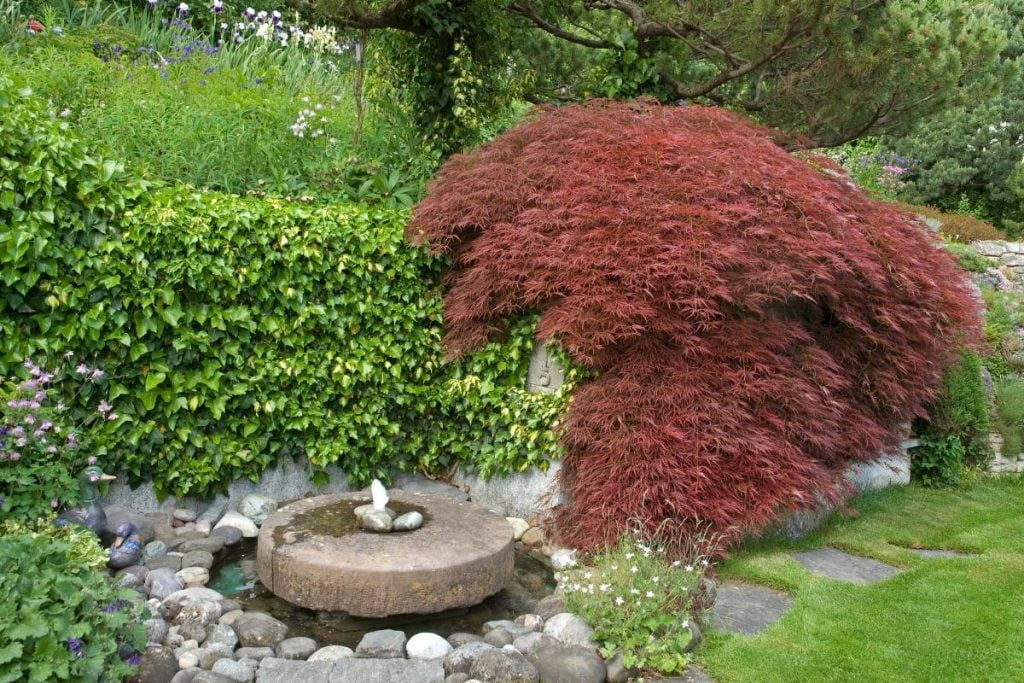 6: Hybrid Willow Tree
The Hybrid Willow is the perfect tree for anyone looking for privacy. They grow quickly, reaching a mature height of 6-10 feet in just five years. They were bred specifically to form a thick wall that blocks out noise and nosy neighbors.
These privacy trees are also disease-resistant and grow well in cold environments. Their dense foliage also makes them great windbreak trees. If you have swampy soil, the Hybrid Willow is also a great tree for you as they are known to dry out the soil.
7: Sky Pencil Holly
Need a privacy screen that doesn't take up a lot of space? Look no further than the Sky Pencil Holly. With a mature height of 8 to 10 feet and a width of just 2 feet, Sky Pencil Hollies provide all the privacy you need while saving precious space in your yard. Additionally, they act as a natural windbreak and noise filter, making them the perfect choice for busy urbanites who want to create their own oasis.
8: Thuja Green Giants
The Green Giant Thuja is one of the best trees for privacy, making it a fan favorite in many backyards. It is extremely fast-growing and provides privacy quickly. It can survive in a multitude of climates and is not affected by many pests or diseases. Its uniform, cone-like shape and consistent annual growth rate of 3 to 5 feet make for a polished tree privacy fence that requires very little pruning to maintain. You can trim the tops regularly for a classic, French Renaissance feel or leave them alone for a more natural look.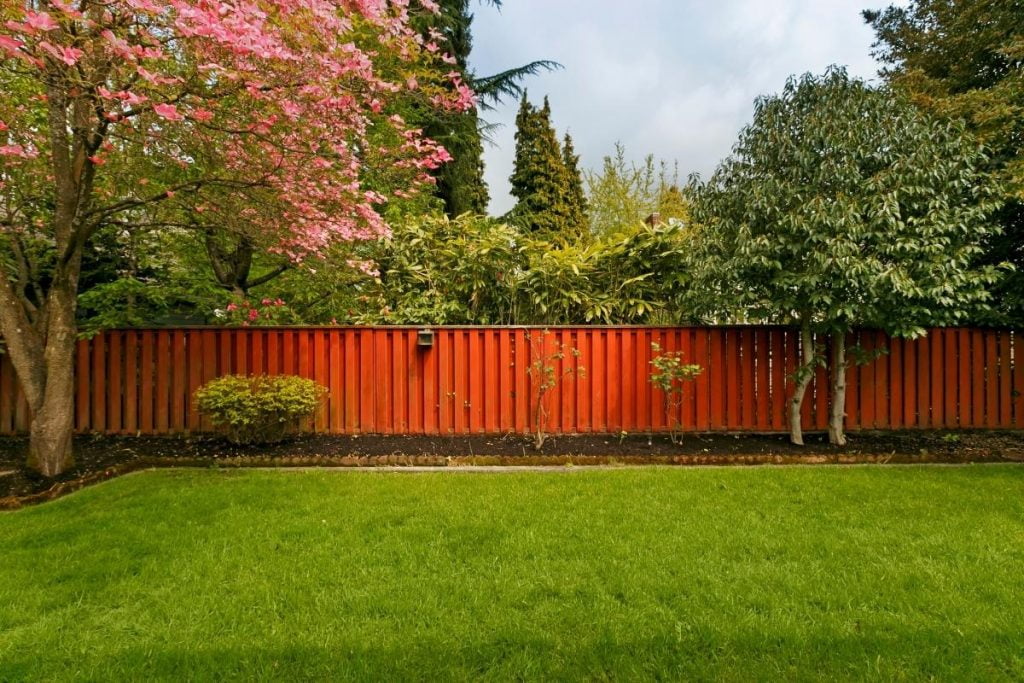 Get the Right Trees for Property Lines in Georgia
We hope you enjoyed our article about trees for property lines. Now that you have read this article, you now have the knowledge to choose the perfect tree for your property line. If you have any questions or concerns about trees for property lines, please contact our expert Georgia landscape designers anytime at (404) 510-6437.
Thank you for reading, we are always excited when one of our posts is able to provide useful information on a topic like this!