Your lawn is an important part of any yard and plays a huge role in the overall aesthetic of your home. While it might seem easy enough to choose a type of grass for your lawn, there are a number of considerations that you should take into account. One of the major determinants of what type of grass you end up using is its level of shade tolerance.
If you have a lawn that's mainly in the shade, then you'll need to look into the best shade tolerant grasses. Discovering just which type of grass will suit your lawn needs can be a tricky process.
Different regions may have varying grasses that work better than others and you'll want to make sure that whatever you choose will fit and last in your lawn environment. Fortunately, we've put together a comprehensive guide that will provide you with all the information you need to find the best shade tolerant grass for your lawn.
Benefits of Shade Tolerant Grasses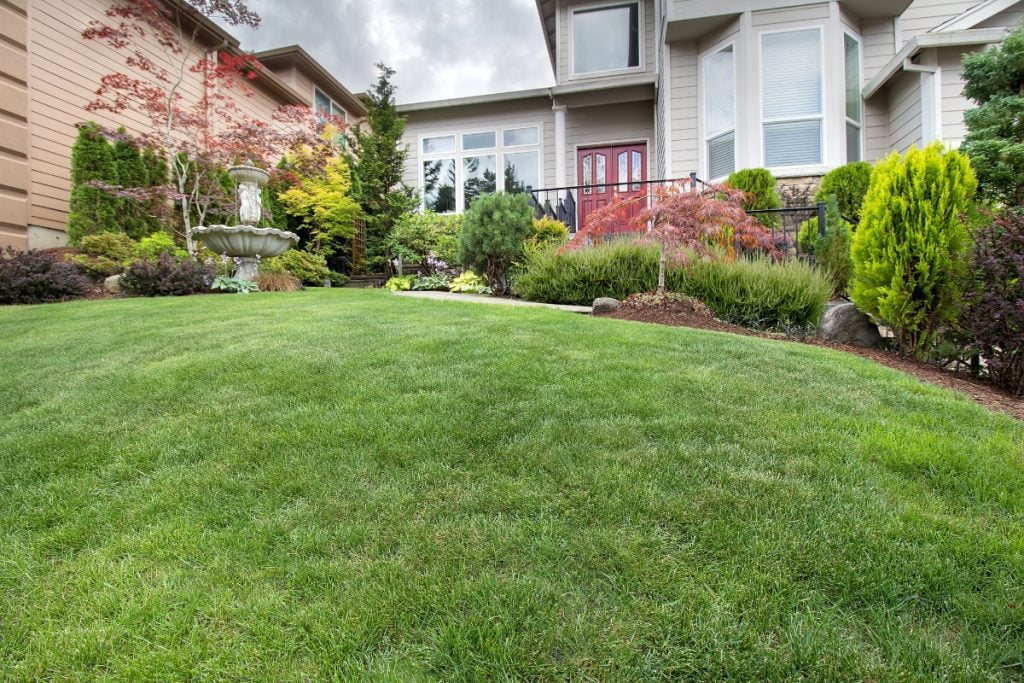 Shade tolerant grasses have a few distinct advantages over other species when it comes to lawn care. First and foremost, these varieties of grass can thrive in areas with little direct sunlight. This means they can survive in areas that receive shade from trees and other foliage, giving homeowners a wider range of available green spaces across their property.
Secondly, shade-tolerant varieties are far more resistant to pests and diseases than other types of turfgrass. They often require less maintenance and watering, making them ideal for low-maintenance landscaping projects.
Finally, shade-tolerant grasses usually require fewer fertilizer applications, saving both money and time for the homeowner.
Types of Shade Tolerant Grasses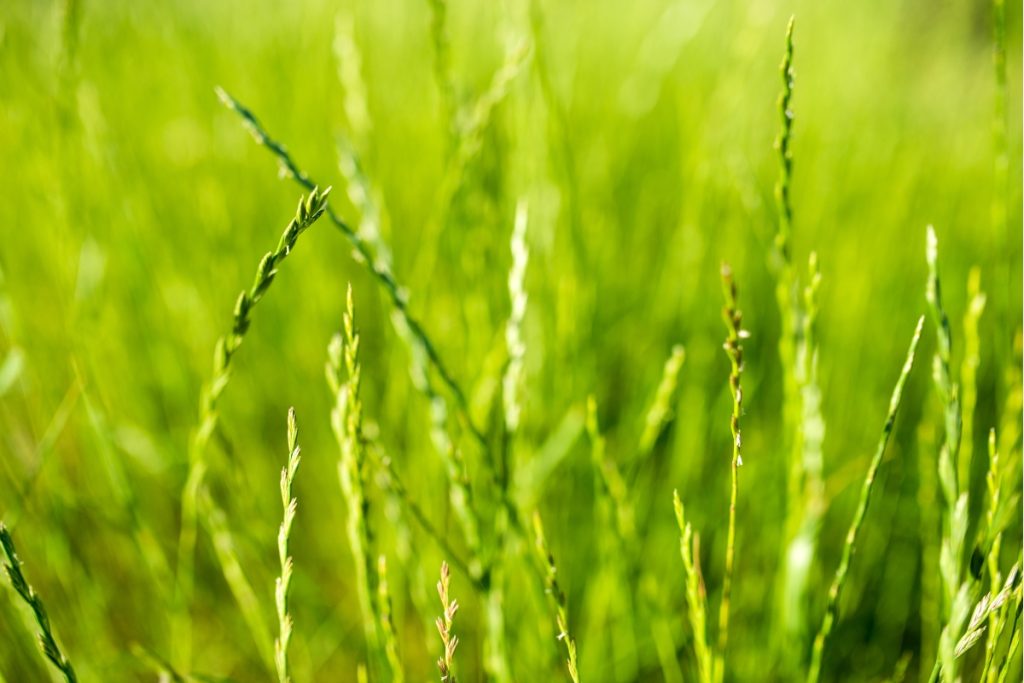 When it comes to choosing the best shade tolerant grass for your lawn, it's important to understand the types of grass products available. The three primary types of shade tolerant grass seed mixtures are perennial ryegrass, fine fescue, and tall fescue.
Perennial ryegrass is great for establishing a lawn quickly and has excellent wear tolerance. It is particularly good in shady conditions when seeded with other varieties. Fine fescues are low-maintenance turfgrasses that thrive in shaded, wet, poorly-drained, or compacted soils. The best shade tolerant grass option for lawns, however, is tall fescue. This type of grass stands up to heavy use, has a deep root system, and requires less water and fertilizer than other types.
Tall fescue has been bred for performance in the shade and tolerates dry periods better than other grasses. It has excellent wear tolerance, grows quickly and thickly, requires less mowing, and gives a good year-round color. A blend of several tall fescue grasses can also offer greater disease resistance and can help to maintain a lush green lawn in even the most shaded areas.
When choosing the best shade tolerant grass seed mixture, look for a blend of premium varieties that include at least 50% tall fescue. Do some research to ensure you are buying high-quality seed and seek advice from professionals to ensure you get the right solution for your needs.
If you have a shady lawn, explore your options and determine which type of shade tolerant grass best suits your needs. Tall fescue offers the best balance of performance and hardiness in shady conditions, but there are other options that can provide a lush green lawn.v
Factors to Consider When Choosing a Shade Tolerant Grass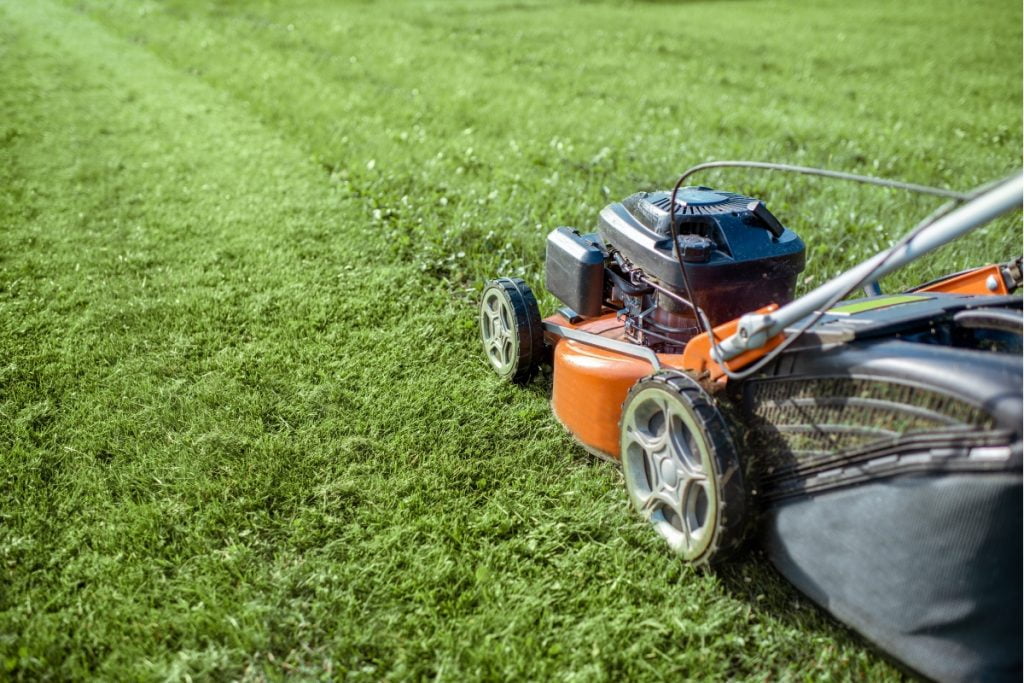 When deciding on the best shade tolerant grass for your lawn, there are several factors to consider. The shade tolerant grass must be tailored for your needs and the climate you live in. Here are some of the key aspects to take into account when choosing the best shade tolerant grass for your lawn.
The first factor to consider is the environment surrounding your lawn. If your lawn is in an area with low sunlight, like under a tall tree, then a shade tolerant grass would be beneficial. If the grass will be planted in full sunlight, however, then a different type of grass may be more suitable.
Another factor to consider is the amount of maintenance required by the grass variety. Different types of shade tolerant grass require different levels of maintenance. Some grasses may require regular mowing, while others may be able to thrive without much maintenance. Depending on the type of grass that is chosen, the homeowner should be aware of the amount of care and maintenance needed.
The third factor to consider is the climate. Different grass types do better in certain climates than others, so it's important to be mindful of which type of grass will thrive in the area where it will be planted. For example, a warm-season grass may not do as well in colder climates, while a cool-season grass may struggle in a warmer climate.
The fourth factor to consider is the soil type. Different grasses require different soil types, and it's important to understand what type of soil the grass requires in order to thrive. For example, some grasses may be more suited to sandy or clay soils, while other grasses may prefer loamy soils.
Finally, it's important to consider the cost of the shade tolerant grass. While different varieties may have different prices, homeowners should also consider the cost of ongoing maintenance and water needs for a particular grass type. In the end, choosing the best shade tolerant grass for your lawn will depend on all of these factors.
Tips for Installing and Maintaining Shade Tolerant Grasses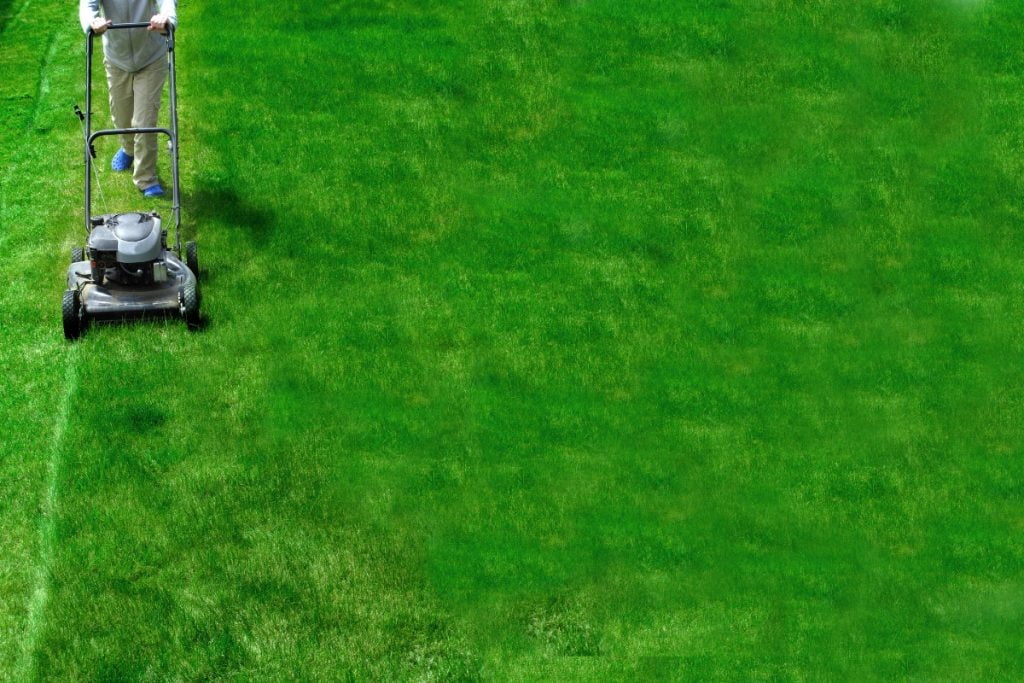 Shade tolerant grasses are becoming a popular choice for lawns that don't always get the amount of sunlight often required for traditional grass. Installing and maintaining shade tolerant grasses can create a lush, vibrant lawn with minimal maintenance. Here are a few tips to help you install and maintain the best shade tolerant grass for your lawn.
Identify the Shade and Sun in Your Lawn: Before selecting the best shade tolerant grass for your lawn, take the time to identify how much sun and shade it receives on a daily basis. This will help you select the right type of grass and also give you an idea of the kind of maintenance required to keep it in top shape.
Use a Soil Test to Find the Ideal Fertilizing Schedule: Soil tests are essential for finding out which shade tolerant grass is best for your lawn, as well as what kind of fertilizing schedule is necessary to keep them healthy and thriving. You should also include a pH test to ensure that the soil is within the range most suitable for the best shade tolerant grass.
Choose the Right Kind of Shade Tolerant Grass: There are several varieties of shade tolerant grass available, so it's important to do some research and find out which one works best for your lawn. Think about factors such as the amount of shade and sun, the climate, and the type of soil in your area to help you make the right selection.
Regularly Water and Fertilize Your Lawn: Make sure to water your lawn regularly and apply fertilizer at least twice a year. This will help ensure that the best shade tolerant grass has the nutrients it needs to stay healthy and vibrant.
Perform Regular Maintenance and Weed Control: Keep up with the mowing, pruning, and edging of your lawn to maintain a neat and tidy appearance. Also, be sure to regularly use weed control solutions to keep pests and weeds at bay. By following these tips, you can easily install and maintain the best shade tolerant grass in your lawn and enjoy a beautiful, lush outdoor space.
Conclusion
Taking a little extra time to find the best shade tolerant grass for your lawn will pay off in the long run. You can choose from strong hardy options like Kentucky bluegrass, tall fescue or fine fescue, and consider overseeding with annual rye grass in the fall for additional weed and disease protection.
If you have a shady area that receives less than 5 hours of sunlight, consider a shade-tolerant ground cover like English ivy or pachysandra. A well-thought-out grass variety and ongoing lawn care practices like mowing, fertilizing and watering will help to ensure a lush and healthy lawn no matter the amount of shade.
If you need help with getting your shade tolerant lawn set up, choose Glover Landscapes! Our team of qualified experts can help you bring your lawn to life. Our range of exterior and landscaping services are designed to help our clients get the lawn of their dreams. Give us a call at (404) 510-6437 and let's talk about your lawn today!